 SOLARIS REAL ESTATE INVESTMENTS SRL is a real estate developer based in Cluj-Napoca, with a vast experience in residential projects. Our strong points are the central and ultra-central locations in which we build, the quality of the apartments and the unbeatable prices.
We know how important location is for any dream home, so we choose very carefully where we build. We look for the best and most beautiful areas in Cluj-Napoca for our real estate projects. As a rule, we choose central and ultra-central areas, easily accessible, quiet, safe, but also areas which are as close to natural features as possible..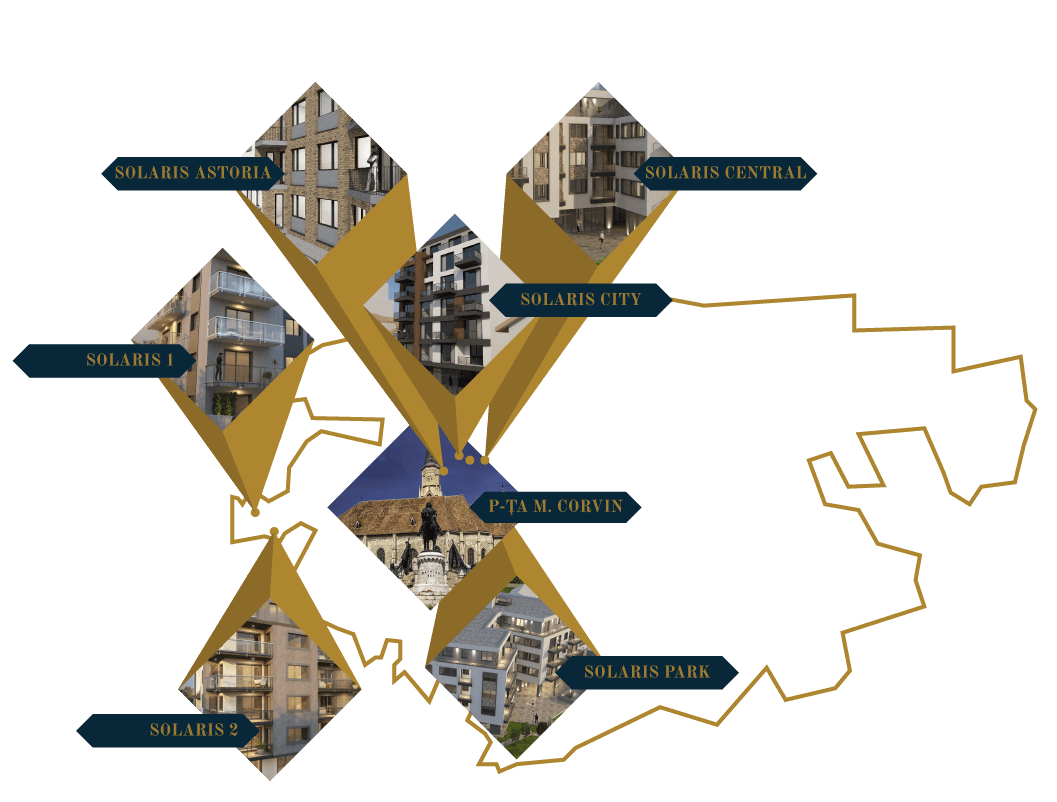 Do you want to know more about the SOLARIS projects or schedule a viewing?